---
---
Please Note:
This is an archive copy of the web site.
The Blue Ridge - Southwest Virginia Film Office, Inc. is no longer in business, but we still want to promote our area for film making! Enjoy the images and memories!
If you need additional information, please contact admin@gisone.com
Thank you!
---
We are pleased to add a "Search" feature to our web site. Click on the "Search" button on the left-hand column of this page, and then enter your search criteria in the text box provided in the Search page and click on the Search our web site button. Enjoy!
---
Your help is always needed! Please visit www.redcross.org or www.salvationarmy.org Thank you!
---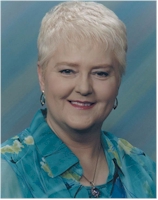 The family of Sandra R. Eubank, and Blue Ridge-Southwest Virginia Film Office, would like to make known, her passing from this world on June 30th, 2013 as she now joins her Husband Don Eubank who left this world previously. A service has been planned for Saturday, July 13, 2013 at 1 pm, at Green Ridge Memorial Church, followed by a Celebration of Sandra's Life and Potluck at 2pm.
Sandra led a remarkable life, not only as a devoted Wife, wonderful Mother, and precious Friend, but also as an entrepreneur, screen writer, producer, director and author, all the while serving over 30 years as an excellent Registered Nurse in the Roanoke Valley and received the 'Caring Hands Award' in 1974 for nursing excellence. Sandra also placed 2nd in the Miss Virginia contest by singing and made a CD with Dominion Records.
Sandra was also President and Co-Founder of the Blue Ridge-Southwest Virginia Film office and the community outreach of the Vision Film Festivals with film competitions held annually in Roanoke, VA. She also created the 'John Payne Lifetime Achievement Award' which was presented thru her Hollywood connections to Patricia Neal, Mickey Rooney, William Christopher from the TV Mash series and David Huddleston from ' Santa Claus the Movie' and 'The Big Lebowski' and 'Blazing Saddles'. Sandra also served as a regional Talent Agent and operated her casting company, Sandra R. Eubank & Co. for films, network and cable television, including Showtime, American Playhouse, Cosgrove/Meurer Productions' show, five episodes of 'Unsolved Mysteries', NBC, ABC and numerous national and regional commercials.
Sandra's community service includes serving as the past President of the Board of Directors and convention chairperson for five years for a nonprofit national science fiction convention which provided scholarships for high school seniors. She founded 'Second Foundation', a writer's organization formed to assist and give encouragement to new writers and bring in professional writers as guest speakers to promote their work.
Another remarkable attribute Sandra possessed, was the ability to pull people together to make an entire full length video for motion picture based on her own science fiction script, "Om, the Conflict" which was broadcast on PBS. She also produced and wrote 10 Three Act Plays, and wrote articles and several columns for magazines including 'NIGHT ACTS', 'Go News Round Roanoke', 'The Outlet Guide, and 'Illuminations Magazine'.
Sandra authored the novel, 'Room 409', based on paranormal stories culled from her nursing years, and was working on a new book just prior to her passing.
Sandra's drive, enthusiasm, passion, compassion and vision will be greatly missed by all who knew and loved her.
---
© Copyright 2011 by the Blue Ridge - Southwest Virginia Film Office, Inc.
All rights reserved worldwide.
email: filmoffice@gisone.com
---